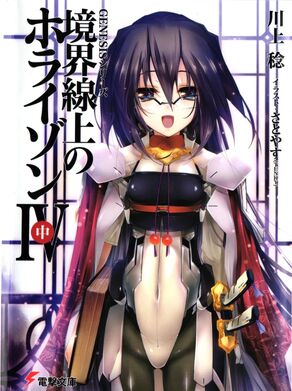 Tadachika/Nagayasu Ookubo (大久保 忠隣 / 永易大久保) is a rare person who inherited two names and is a second year Representative Committee Chairman of Ariadust Academy.
Appearance
She wears glasses and carries around two swords with her at all times.
Personality
She seems to be one of the rare 'normal' people aboard Mushashi as she comments on her upperclassmen and tries to find a common ground with any of them but fails with anyone she sees.
Ad blocker interference detected!
Wikia is a free-to-use site that makes money from advertising. We have a modified experience for viewers using ad blockers

Wikia is not accessible if you've made further modifications. Remove the custom ad blocker rule(s) and the page will load as expected.