Masamune Date is the Oushuu Sibir Sendai Date Academy and the Date clan's Student Council President and Chancellor. She is a second year and born between the Dragon God and a human.
Personality
Edit
She is apologetic and cares for Narumi and all her subordinates because she feels worthless while her body keeps getting weaker for unknown reason.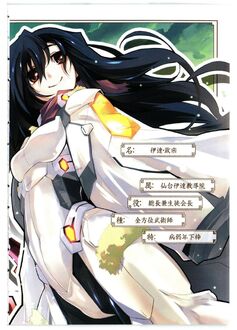 Ad blocker interference detected!
Wikia is a free-to-use site that makes money from advertising. We have a modified experience for viewers using ad blockers

Wikia is not accessible if you've made further modifications. Remove the custom ad blocker rule(s) and the page will load as expected.